Secure Courseware eDelivery for
Education Services
Secure document delivery is the best way to ensure the training materials for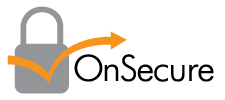 both your instructor led and on-demand on-line courses get to your students quickly and cost effectively, while protecting your intellectual property.
OnSecure is also a perfect solution for any document with sensitive content.
Unsurpassed Document Security
Protect, control and track your documents – wherever they go.
Protection and control are provided throughout the documents' entire lifecycle.
Restrict recipients from copying, editing, printing or forwarding documents.
Set document expiration dates.
Apply watermarks to documents.
Track each interaction with a document.
Change document permissions dynamically, giving users and administrators the power to wipe out documents at any time – even after they have been downloaded!
Easy to Use
Cloud (SaaS) solution that requires no software to install or purchase.
All support included, 24/7 globally.
No plugin necessary.
Just 3 clicks and you're ready to go.